Production
Stastnik Slow–How is the new Know-how.
In addition to excellent basic products and recipes handed down over many generations, the Stastnik salami masters also need two very special ingredients: plenty of time and even more fresh air.
In a salami ripening chamber, the air has to circulate constantly to free the ripening sausages from moisture. This is the only way the salami can mature evenly. And it takes time. With especially thick salamis, one has to wait up to 10 weeks until one can finally enjoy them. It's worth the wait!SLOW is the ripening process: The salamis are given the time they need to ripen calmly and for up to ten weeks.
HOW It is all about the great knowledge of the Stastnik Salami Masters, which is passed on and refined from generation to generation. Together, this results in salami specialities that delight the palate. Over and over again.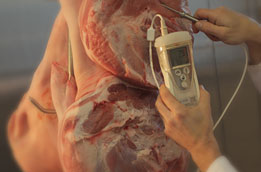 1. Freshness
Our salamis are made from pork, which we purchase from long-standing partners. Freshness is our highest commandment.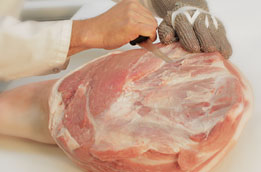 2. indulgence
The Weinviertler Salami is made with meat from the "Weinviertler Schwein" from the Genuss Region Lower Austria. Salt, black pepper and a dash of Grüner Veltliner refine the taste.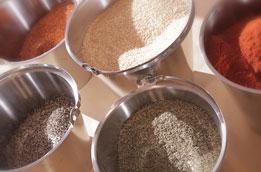 3. Quality
The important ingredients of our raw sausage are selected muscle meat, bacon and spices - depending on variety and season.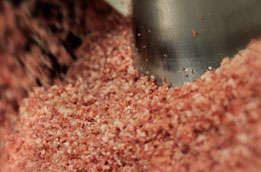 4. Safety
The meat is crushed in the cutter. In a microbiological process, lactic acid bacteria convert the sugar present in the meat into lactic acid. That way, spoilage germs don't stand a chance.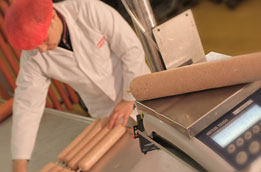 5. Craft
Cutting also produces the finely ripened aroma and the distinctive spicy note of the salami. Whether house salami, Hungarian salami, chestnut salami, truffle salami or Weinviertler salami - the calibre strength and weight are determined here in the filler.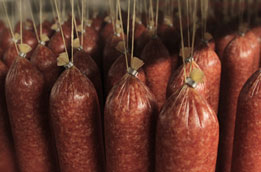 6. Ripening process
The raw sausage is not cooked but processed raw. To preserve the salami, it is dried. To mature evenly she needs time and fresh air and the knowledge of the salami masters.
7. Ripening chamber
During the maturing process, a lot of air must circulate between the sausages so that no moisture can accumulate and the maturing process progresses evenly to the innermost core of the sausage. The salami loses moisture and about 40% in weight, becomes harder and more intense in taste.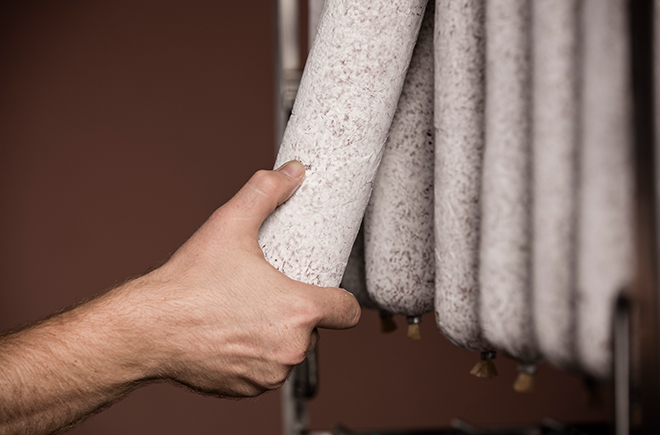 8. Thumb pressure
The thumb is the most important craft of the salami masters. With light pressure they determine whether the ripening process of the salami - this can last up to ten weeks - is completed.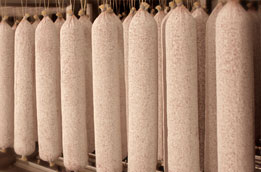 9. Ready to eat
Finally the time has come: The salamis are packed and delivered to our customers. There they can continue to ripen at room temperature or in the refrigerator. Until there's nothing left of them.