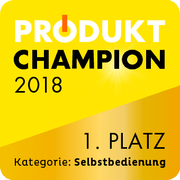 PRODUCT Champion
Stastnik Camembert Salami was awarded 1st place in the category "self-service" at this year's AMA Meat Forum on 21.11.2018! The "Product Champion" is regarded as the most important innovation award for meat and sausage products, which has been awarded by the trade magazine PRODUKT together with AMA Marketing since 2001.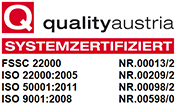 ISO certification
ISO standards are globally harmonized standards for companies throughout the food chain. In 1995 we were certified according to ISO 9001 for the first time, which guarantees all official product safety requirements. In addition, we have voluntarily obtained ISO 22000, ISO 50001 and ISO 9001:2008 certification, and we are committed to listening to standards as required by law.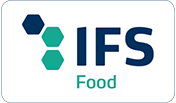 IFS Food
This certificate serves the uniform examination of the food safety and the quality level of the producers. Since 2003 we are certified according to "International Featured Standard - Food" (IFS). IFS aims to ensure food safety and product quality, strengthen consumer protection and confidence, and increase transparency in the food chain.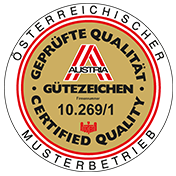 Austria Quality Seal for Austrian Sample Plants
Stastnik has been a user of the Austria Quality Mark since 1956. The Austria Quality Seal has been on the Austrian market for 70 years and is a state-approved guarantor for excellent quality and one of the leading quality marks in Europe. In addition to other models for the continuous improvement of corporate quality, such as ISO certification and the EFQM Excellence Model, companies with this quality mark show that they perform outstandingly. Compliance with the quality guidelines is continuously monitored by accredited or state-authorised testing bodies.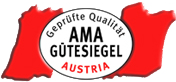 AMA seal of approval
The AMA seal of approval serves as an orientation when purchasing, guarantees independent controls and stands for conventionally produced foodstuffs that meet AMA quality criteria and whose origin can be traced. We produce some products that are AMA certified.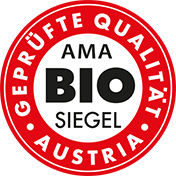 Bio-AMA seal of approval
If a product additionally bears the AMA organic seal, this marks a special organic quality, which is based on stricter guidelines than the usual organic law.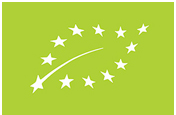 EU Organic Certification
We produce a wide range of products. We also produce organic products for some food trade customers. All products bearing the EU organic logo have been produced in accordance with the EU regulation on organic farming, thus promoting consumer confidence in origin and quality.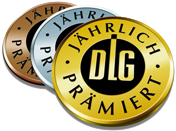 DLG (German Agricultural Society)
Every year, the DLG tests thousands of foodstuffs and awards the seal of approval in gold, silver or bronze. In order to receive an award, the food is subjected to a sensory analysis and evaluated according to appearance, smell, taste and consistency. In addition, the products are subjected to preparation, packaging and labelling tests as well as chemical, microbiological and physical laboratory tests. Every year several of our Radatz products are submitted for testing and awarded gold, silver or bronze.